A new version of MonoBrick is now available. The remote now has a mailbox page that allows you to send and receive messages from the NXT's mailbox. Messages can be send as either string or HEX values.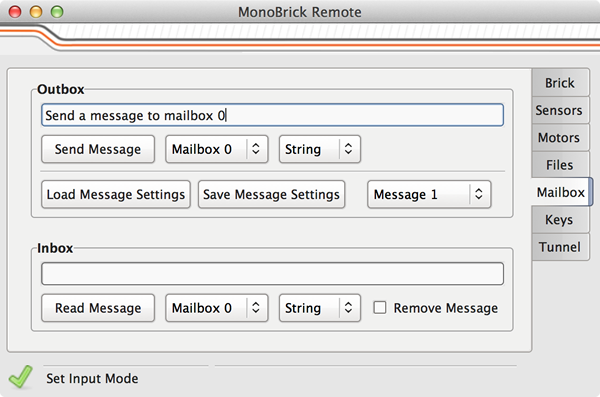 From the remote you can store up to five custom messages and using the keyboard page it is even possible to assign a key to send one of the stored messages. The A bug in mailbox implementation in MonoBrick C# library has been fixed.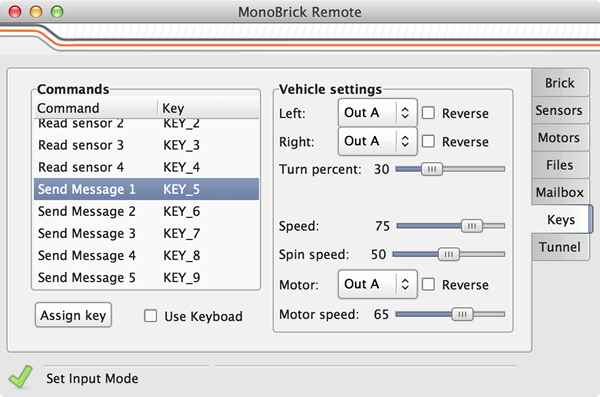 Download the new MonBrick library here and the lates version of the MonoBrick Remote here.