September 6, 2014 at 12:38
#4791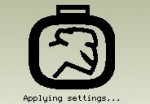 Vlad Ruzov
Participant
But now the Wi-Fi interface goes to the sleeping mode if do not touch the brick 5 (or may be less) minutes.
In this case the connection is lost and only re-connection from the brick side restores the link.
I am not sure if is it a new feature or it inherited from the previous releases, but in my opinion it is not convenient.
Rgards, Vlad.