July 29, 2014 at 20:56
#4581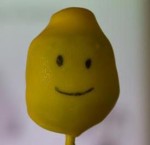 Anders Søborg
Keymaster
Hi Martin.
Concerning the first issue. Yes currently the master branch does not build – just about to fix it.
To fix the second issue you need to download the Add-in builder for Xamarin Studio. Once this add-in has been installed you can build the add-in – the MonoBrick add-in that is 🙂
Hopefully I will have it ready this week. I have already updated/created some new guides – so we should be ready soon.
Anders