March 17, 2014 at 19:18
#4052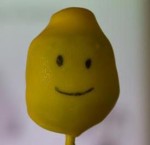 Anders Søborg
Keymaster
Hi
Sorry but sound support has not yet been fully implemented… the master branch is for development – so you might find things that are not working or being developed. Actually if you know how to fix the current issue fell free to help out!
Do I need to update to the monoev3image-master from github too?
No need to update/create a new image at this point. But once we release a new version of the dll a new image will also be available..
And is there a short documentation available how to install the monoev3image-master on the sd card?
No sorry – but we might add this in the future…
Anders