January 27, 2014 at 21:14
#3886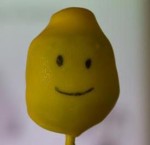 Anders Søborg
Keymaster
Hi
If things are not working for you please write a detailed description of what you did and what failed – otherwise it is hard to help!
If you what USB to work are you able to write
lsusb|grep Lego
and see the NXT?
If you are using Bluetooth for the NXT then not all Bluetooth devices are compatible. Try the use google to find the list and see if your device is on….
Anders