February 1, 2017 at 09:59
#5632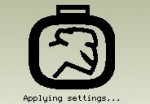 dichterDichter
Participant
I think that you are mixing Monobrick firmware and Monobrick communication library. Monobrick firmware is for running C# on the EV3. While the communication library is for running a C# program on a PC/Mac that sends commands to the EV3.
this made many things clear to me. im still stuck.
Maybe i will have to start from scratch.
–> I would like to make a small Unity3D app (.Net 2) on my PC in which i can press a button to move a motor connected to my EV3. Should i use the firmware or com.lib?