April 27, 2015 at 11:08
#5378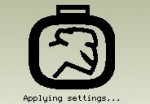 Kristian Søgaard Jensen
Participant
Hi again,
Sorry for the late reply. I am travelling quite a bit at the moment and have been kept busy.
I would be glad to contribute by writing a section for the USB tutorial. But I am having trouble seeing exactly how this is to be done. Of course, I can write the text and include screen dumps but I do not seem to be able to edit or send suggestions for revisions of the web site.
Do I send this to you and then you edit the site???
Or do I leave it as a reply to this post with the instructions attached? If so, what file type would you like?
/Kristian