December 30, 2014 at 12:25
#5158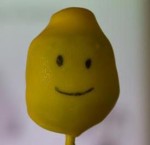 Anders Søborg
Keymaster
Hi Jacek
The starting time is the next thing that I don't like.
Yes this is a killer – and also one of the reasons why this has not been officially released yet!
Since I don't have all your code it is hard to tell where the bottleneck is located – have you tried to time the execution? Just for information whenever Nancy handles a new request the "Module" that handles the request is created/constructed – if you are not aware of this it might give you some unexpected behaviour.
/Anders