December 9, 2014 at 16:36
#5053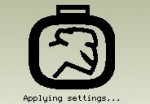 Auctor137
Participant
Hi Jacek,
thanks, looking forward to use this!
But I really don't know what to do, I'm not a a professional programmer..
Could you tell me how to compile the firmwarelib from the master branch and use your solution?
I'm using Visual Studio 2012 C# with Windows 7
This reply was modified 8 years, 11 months ago by

Auctor137

.