March 7, 2014 at 19:54
#4035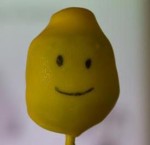 Anders Søborg
Keymaster
Hi
As for the test, firstly I tested this using UDP where the EV3 is a server and the Ubuntu is a client….
You kind of lost me here… what is it you are trying to do? Are you not using MonoBrick communication library on Linux/Ubuntu to connect to a EV3 brick running the standard firmware?
When you connect the EV3 to your WiFi network it will broadcast UDP messages to show that it is alive… are you receiving these? If not your PC might be blocking UDP traffic or the router might be set to block UDP and/or block broadcast messages.
Anders