February 9, 2014 at 11:53
#3956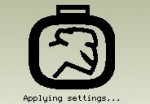 Bartłomiej Drozd
Participant
but when i do second sender program in second brick work fine at the same mailbox.
ReceiveRemoteString(queue, remove, out strval)
This method is used on a master brick to receive a string value from a slave device
communicating via a specific mailbox or message queue. Optionally remove the last
read message from the message queue depending on the value of the boolean remove
parameter.