January 20, 2014 at 17:18
#3865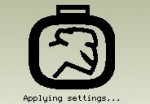 Marcin Krzewski
Participant
Hi Anders
I still can't connect.
"youDeviceName"
Should it be my phone name or my ev3 brick name? And does it matter if I turn on bluetooth and pair devices before I run the app on my phone? Or should I do it in the app using the code you provided? Btw. I dont exactly know what you mean by "This can be done by using the static property on the Bluetooth class"
Sorry if my questions are dumb, I'm still learning.
Marcin