January 7, 2014 at 10:46
#3785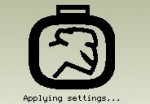 Liam Harris
Participant
Thanks for your response Anders!
I have unzipped the downloaded zip folder and am attempting to run the .exe file.
Yes I've installed the .Net 4.0 runtime – it was a requirement for installing GTK# for .NET.
I've tried to run as administrator and I've even played around with a few different compatibility modes with no success.
I'm at a bit of a loss as to what to do…
Liam