December 31, 2013 at 15:49
#3682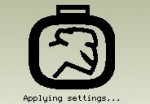 Pepe
Participant
I'm using the same mailbox, both in the remote and in the program.
If you could tell me how to write a simple program, just to test that function, I would appreciate.
Also, I see two buttons in the Tunnel tab, that doesn't work at all: the "toggle light" and the GPS ones. Should they work or are still not?
Thanks!
And happy new year 😉
This reply was modified 9 years, 11 months ago by

Pepe

.