October 4, 2015 at 20:18
#5492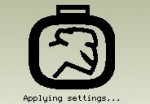 Lars Jeppesen
Keymaster
Hi Bernhard,
Thanks, I'm glad you can use it.
No, you can't change the font size. The firmware includes two bitmap fonts, that I have converted from a TTF font. I haven't released the tool, because it requires several tweaks in order to work correctly.
If you are interested I could upload the tool, but it might require some work in order to get a good result.
Best regards
Lars