June 17, 2015 at 06:26
#5417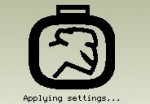 Martin Knudsen
Participant
Okay, so since I am using the monobrick firmware, not official, then that should work.
Yes, as I wrote I use the EDIMAX and I also connect with that (wifi).
Yes, I have already set the IP adress (10.0.1.1 as indicated on the brick in the infomation screen) in the
Options->monobrick->Ip adress field in xamarin studio.
But still it says not possible to connect when running a program.