March 5, 2015 at 10:13
#5300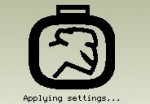 Helmut Wunder
Participant
thank you for your explanation, now I see clear


- I took the best and the worst runs of 1-5, of either way –
just observed:
1 current value had to be corrected, i.e. (4) for matrices.
The HaWe Brickbench Benchmark comparison Tables now had been updated!
(some questions marks remaining for daisy chaining, raw BT and raw Wifi etc.
if you should encounter issues, mistakes or bugs: please feel free to report, inputs are highly appreciated!):
http://www.mindstormsforum.de/viewtopic.php?f=71&t=8095&p=64772#p64772
thank you Anders for your input and your participation !
Over all really a great job!