February 17, 2015 at 19:57
#5252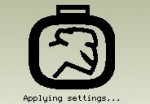 Helmut Wunder
Participant
BTW,
how much non-volatile memory for code + stored data is available by Mono on the EV3?
As just a user reported, on the original Lego flash only 5M are free, same 5M non-volaitle memory are free for excutables compiled by gpp C and CSLite toolcahins – the rest is used for OS and VM.
If Mono is booting by a SD card (e.g. 4GB or 16GB): how much memory is free for variables or program code over all at most?
BTW 2:
the fixed leJOS benchmark has been published, but for the fixed adapted benchmarks the runtimes haven't changed so much.
http://www.mindstormsforum.de/viewtopic.php?f=71&t=8095#p64772
Updated Mono benchmarks would be very much appreciated though! 🙂
BTW 3:
Another new programming language has appeared on the horizon: EV3-Basic, made just for kids and beginners, targeting the Lego lms2012 VM by MS Small Basic and homebrewed DLLs for autonomous and remote programs:
https://github.com/c0pperdragon/EV3Basic
http://www.mindstormsforum.de/viewtopic.php?f=25&t=8529#p66211
share and enjoy!