November 26, 2014 at 13:03
#5015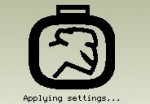 Jacek S
Participant
I don't think this is an issue since the kernel module is thread safe. Have you seen this fail?
Yes I have seen text displayed in the same line many times, when I had a lot of threads.
(I think the problem is with scrollPos variable)
Jacek
This reply was modified 8 years, 10 months ago by

Jacek S

.