September 8, 2014 at 21:00
#4834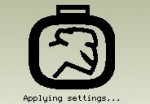 Roy Toren
Participant
I have read a little bit more about the PID.
I Have some questions about it:
the first one is what values should I enter in this function :
Position PID (Motor motor, Int32 position, bool brake, sbyte max Power, float P, float I, float A, int seattle Times)
(What is the position?, settle time?, P,I,D ?)
The second question is how do i use it in my code, assuming my motor is connected to output A.
And as for the color sensor, which one of them is the NXT and which one of them is the EV3? I have posted two pictures of different ones.
can you please answer me in the topic?
Thanks
This reply was modified 8 years, 9 months ago by

Roy Toren

.