September 1, 2014 at 20:19
#4768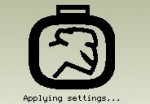 Helmut Wunder
Participant
as the EV3 flash got just 256 kB – for what purpose is a 4GB SD image designed for anyway?
Does it affect the performance opposite to, e.g., a 1 GB image?
As I only got 16GB SDHC cards – would there be a meaningful use for the unused space?