August 30, 2014 at 20:33
#4730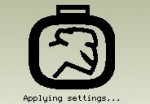 Tcm0
Participant
Feel free to use the template however you want. But it would be great if someone could test the template before it gets released officially since there might be some problems I havn't noticed yet. In addition to that, it only works on Visual Studio 2013 since 2010 doesn't support relative file paths.
I can write a guide if you want but I can't guarantee that it won't contain mistakes (language-wise).
Okay, thank you for the information.