August 13, 2014 at 20:37
#4616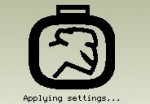 Martin Wagner
Participant
…
The version is also visible when referencing from Xamarin. (see pic)
Could you please open the solution in VisualStudio Express before releasing the next release and set the versions, so they are visible in the windows file system and in VisualStudio?
Oh, another one:
Thanks to Vlad's help I could finally get rid off the "Use MSBuild engine" and build with Xamarin. I found it cumbersome to adjust this in all projects of the monobrick solution. Is this option necessary in your IDE? If not, could you turn it off as default?
Thanks in advance,
longingly waiting for the new release 😉 ,
Martin
P.S.: Please let me know, if I can help somehow.
Attachments:
You must be
logged in
to view attached files.