July 22, 2014 at 12:25
#4508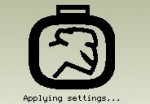 Tcm0
Participant
bricxCC only supports the EV3 for it's tools (like port view). You can't program it with BCC.
You might want to look at this template if you use the visual studio from Microsoft to program. It uploads the files directly to your EV3.
I have a german guide on how to install MonoBrick, but it probably won't help you much. Do you have seen this guide?