July 18, 2014 at 21:40
#4503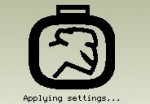 Helmut Wunder
Participant
Radoslav,
your intention seem to counteract my intentions from my TOP:
My intentions are to size-down either IDE to make it small and clear and customized to just let one program Mindstorms robots by it.
So I suspect your post is off-topic here in my thread:
A convenient, simple, down-sized, exactly-made-to-measure IDE for Mono C# for EV3/NXT is needed, similar to BricxCC for NXT/RCX and the Arduino IDE for C/Sketch for Atmel CPUs!
And I don't need anything for Apple devices:
Apple is nothing else but: "High Walls and Holy Gardens".
So I never would purchase anything by Apple and won't ever need anything for it.
BTW, I also won't ever need anything for Linux PCs.
So all I ever needed is a crosscompiler for Windows (XP32 and 7/64) plus a super-downsized IDE for it.