May 10, 2014 at 18:46
#4290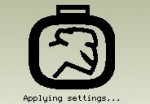 Helmut Wunder
Participant
Did your follow the instruction found here?
hmm – no – I followed these instruction and I used WinRar:
http://www.mindstormsforum.de/viewtopic.php?f=25&t=8254
is WinRar faulty?
Just depends on how much space you have on your SD card.
I don't get it – what is the image for?
I have a 16 GB card, but what actually is the image doing? What is a 512kB image doing, and what is the 4GB image doing better?