March 7, 2014 at 12:52
#4031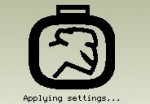 Felipe
Participant
Hi, thanks for the info.
As for the test, firstly I tested this using UDP where the EV3 is a server and the Ubuntu is a client.
http://en.wikipedia.org/wiki/Berkeley_sockets
It worked. While I am testing this I did not see the EV3 on Interface List on Wireshark though..
Then I set EV3 to a client and Ubuntu to a server but it doesn't work..
FC