March 6, 2014 at 14:22
#4028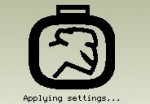 Felipe
Participant
Hi, thanks for your help.
The TestProject is based on the guide, isn't it?
I will try to understand that …
Is the port 3015 for EV3 or PC?
I tested simple C programs today. The EV3 can get a UDP message from Ubuntu but Ubuntu can't receive a message from the EV3 yet.
How can I check if my PC is blocking UDP messages?
thanks,
FC